---
"Son Of Dust"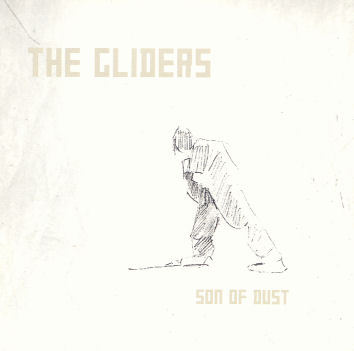 Track listing
| | |
| --- | --- |
| 1. Traffic | |
| 2. Down | |
| 3. Dr Wishbone | |
| 4. Number 37 | |
| 5. Big Thing | |
| 6. The Walker | |
| 7. Morning Sun | |
| 8. Face The Truth | |
| 9. The Boy With The Headlight Eyes | |
| 10. Medusa Shades | |
| 11. Hold On | |
All titles © Taylor/Lyons 2004
---
Debut album: "Clear Blue Skies"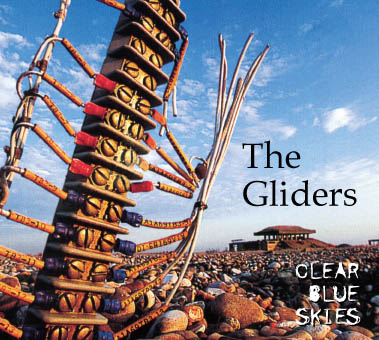 Track listing
All titles © Taylor/Lyons 1999
Notes
The album was recorded in the legendary Pathway Studios, where John Cale, Elvis Costello, Siouxsie and the Banshees, and Dire Straits all made their first records. By using flattery and promising not to ever work past nine o'clock at night they managed to persuade Michael Finesilver, the Svengali of the 8-track, to record and mix the album.
Most of the tracks were recorded solely by the band in one or two takes with few overdubs, but two other musicians made welcome contributions:
"Maybe You're Lonely" and "Temptation" both feature the brilliant BJ Cole who had joined the band for a gig at the 12 Bar, and managed to find time between recording with Sting and touring with The Verve and John Cale to add some outstanding pedal steel to the tracks.
Sean met up with Mark Smith - he played the bass on Robbie Williams' "Angels" - whilst guitaring with Patricia Kaas on her '98 World Tour, and asked him to nail the bottom end on five of the eleven songs on the album. He did it in the time it took him to get through a pack of Marlboro Lights i.e. two hours.
The album was initially released in late January 2000 through Recognition/Universal in the UK and on the Hypertension label in Germany, Austria and Switzerland.
---
Obtaining the CDs
Send a cheque for £10.99 per CD made payable to "The Gliders" to:
The Gliders
PO Box 178
Tonbridge
TN12 5ZW
United Kingdom
Please allow 21 days for delivery.
Contact Recognition Distribution on +44 (0)(1225) 864 422 for a list of retail outlets.
---